Troposcatter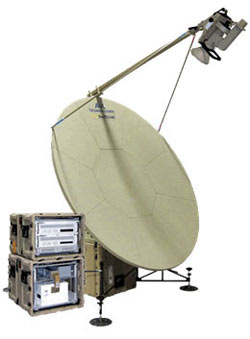 When you need to reach beyond the horizon
The troposcatter offers wireless communications in environments, where terrestrial communications are unavailable, inefficient or too expensive.

If you need a high, stable bandwith at no transmission cost, the troposcatter is a compatible choice. Handy, mobile units are available, but often the troposcatter is used for permanent setups over long distances to and from islands or offshore rigs.

Comtech Systems Inc.
Comtech Systems Inc. is globally recognized for its state of the art high capacity digital troposcatter systems.
Danimex is a certified distributor for Comtech Systems Inc. and carries their full range of digital troposcatters.
We can support your troposcatter projects in most regions and
will tailor systems based on your needs.