MOTOTRBO- DMR Control room solutions
Enhance your digital radio network

Our control room solutions maximize your business operational effectiveness by integrating powerful voice and data communication with advanced fleet control and dispatch functionalities.
An effective dispatch management and control solution helps you to optimise team communication and delivers greater efficiency and operational results.
TRBOnet and SmartPTT control room solutions have been developed specifically for MOTOTRBO professional digital two-way radio systems. The solutions have been tested in Motorola Solutions' engineering labs to ensure seamless integration and the highest quality performance.
The control room solutions are flexible and easily scalable and can be tailored to each individual requirement to ensure optimal performance across a range of industries. Depending on your needs, features can be added and your system can grow as your needs evolve.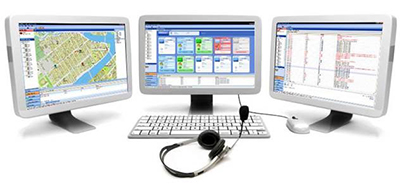 Features
The solutions include a variety of core functionality modules for improved fleet management and users can add extra functionality and control with optional modules.
Core modules
Optional modules

Fleet administration
Voice dispatch
Job ticketing*
Event logging
Telemetry*
Alarm & lone worker
Text messages & email

AES encryption
Voice recording
IP system bridge
GPS tracking
Data web client
Indoor positioning
RF coverage monitoring*
Phone Interconnect*
Extended alarm management**
4-wire***
System monitoring***
*not available for Connect Plus systems
**only available with TRBOnet
***only available with SmartPTT

Take a look at our Remote Monitoring solution where you can manage, control and understand how your system is performing, without having to be onsite.